Board of Directors
Steven Sanders is the founding partner of Sanders Ortoli Vaughn-Flam Rosenstadt LLP, the predecessor of the New York based law firm of Ortoli Rosenstadt LLP. Steven is currently "Of Counsel" to Ortoli Rosenstadt LLP. Steven has more than 45 years of experience practicing international corporate law spanning North America, Europe and Asia. Steven has a BBA from City College of New York, a Juris Doctorate from Cornell Law School and is a member of the American and New York bar associations.
Kevin Pavlov
Chief Executive Officer and Director
Kevin Pavlov brings over two decades of automotive experience to ElectraMeccanica with an accomplished background and domain-specific expertise working with Original Equipment Manufacturers and globally recognized Tier 1 suppliers. Prior to joining ElectraMeccanica, Kevin most recently served as the COO of Karma Automotive. Kevin has held various other senior leadership roles in his career, most notably at Magna International where he was, at different points in time, the COO of its E-Car Joint Venture, Global President and General Manager of Magna Electronics, and Executive Vice President of Magna's Services, Ventures, and Innovation Group.
Jerry Kroll
Co-Founder and Director
Jerry Kroll has 20 years of experience as an investor and in leadership serving in executive management roles at tech companies. Jerry has always had a passion for motor sports and is a licensed race car driver. Jerry founded Kleen Speed Technologies developing advanced electric race cars at the NASA Research Park in California. Jerry's passion for motor sports combined with clean technologies led him to partner with Henry Reisner of Intermeccanica in the design and production of electric cars. Jerry's experience in innovative technology start-ups coupled with his knowledge of clean technology allows him to effectively co-ordinate, manage and execute strategies for Electra Meccanica.
Luisa Ingargiola
Independent Director
Luisa Ingargiola has a diverse experience in capital markets with public companies. Luisa is currently the Chief Financial Officer of Avalon GloboCare, a leading biotech health care company that is developing cell based therapeutic and diagnostic technologies for cancer and other diseases. Luisa also serves as a Director and Audit Chair of AgEagle, a leading provider of innovative technology-orientated solutions for drone delivery systems. Luisa also serves as Board Director and Audit Chair for BioCoreX a biotech company developing innovative solutions for treatments of addictions. In addition, Luisa has served as Audit Chair for several public companies in the technology, environmental and energy industries. Luisa is a graduate of the University of Boston with a Bachelor of Science in Finance. Luisa also has a Master of Health Administration, University of South Florida.
Joanne Yan
Independent Director
Joanne Yan brings 25 years of experience in advising and managing both publicly traded and private companies. Joanne serves as the President of Joyco Consulting Services, which Joanne founded in 1994 to provide consulting services in the areas of corporate structuring, business development and strategic planning initiatives.
Joanne has served on the Board of Directors of several public and private companies, including the Zongshen Industrial Group, Electra Meccanica's strategic manufacturing partner. Recently, Joanne led a transaction that enabled a Chinese company to acquire a 49% interest in Harbour Air, the largest sea plane operator in North America.
Dave Shemmans
Independent Director
Dave Shemmans brings to ElectraMeccanica a broad range of experience in the transportation industry with direct involvement developing global businesses around innovation and technologies, primarily focused on electrification and decarbonization. Dave previously co-founded Wavedriver, an electric vehicle powertrain company, which he led through two funding rounds from patented concept to production, delivering electric and hybrid vehicle demonstrators into Brazil, Australia, Italy, and the UK. In addition to current responsibilities as CEO at Ricardo PLC, Dave is a non-executive Director for Sutton and East Surrey Water, a major U.K.-regulated water utility company serving customers in parts of Surrey, Kent, and South London.
Dave holds a Bachelor of Science in Electrical and Electronic Engineering from the University of Manchester Institute for Science and Technology and an Executive Certification from Harvard Business School.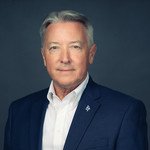 Mike Richardson
Independent Director
Mike Richardson brings four decades of global automotive experience, working in Original Equipment Manufacturers and Tier 1 system suppliers. Prior to joining ElectraMeccanica, Mike served as CTO & CSO of Nexteer Automotive. He worked regionally in Europe & Asia for 8 years, overseeing a comprehensive restructuring of both product portfolio & manufacturing footprint. Mike retired from Nexteer Automotive as President and Executive Board Director in 2019. He continues to serve on the boards of Dura Automotive and Shape Corporation.
Richardson holds a bachelor's degree in mechanical engineering from Kettering University and a master's degree in business administration from Central Michigan University. He also holds a Master Level Professional Board Director Certification from the American College of Corporate Directors. He has been recognized as a Professional Engineer, Certified Quality Engineer and unlimited-rating Stationary Power Engineer. Mike has authored numerous intellectual properties impacting both product & process. He is a Boss Kettering Innovation Award recipient, GM Presidents Award winner and Delphi Inventors Hall of Fame inductee.
Bill Quigley
Independent Director
Bill Quigley brings to ElectraMeccanica more than 30 year of automotive experiences in financial and operational roles with a number of global tier one automotive suppliers. He most recently served as Senior Vice President and Chief Financial Officer of Nexteer Automotive Group Limited and previously held positions as Executive Vice President and Chief Financial Officer at Dana Holding Corporation and Visteon Corporation. Since 2016, he has served as a member of the board of directors and chair of the audit committee at Cadre Holdings Inc., a global leader in the manufacturing and distribution of safety and survivability equipment for first responders.
Bill holds a B.A. in Accounting from Michigan State University and is a Certified Public Accountant In the state of Michigan.
Dietmar Ostermann
Independent Director
Dietmar Ostermann is a Senior Partner in PwC's Automotive Practice advising automotive OEMs, auto suppliers, dealers, auto aftermarket parts manufacturers and service chains. Dietmar serves as PwC's US Automotive Advisory Leader based in Detroit. In this role, Dietmar coordinates PwC's US auto Consulting and Deals activities, while also serving select OEM and supplier clients. Dietmar lead PwC's Global Auto Advisory Practice for 5 years before focusing on North America in 2017.
Dr. Leopold Mikulic
Advisory Member
Dr. Mikulic brings decades of experience to ElectraMeccanica as a leader and executive in the automotive and engine business. He founded Mikulic Consulting GmbH in November 2013 and performs consulting activities focused on the Automotive Sector. His client base is comprised of OEMs, Tier 1 Suppliers and Engineering Service Providers. He also serves as a Member of the Advisory.
Thomas J. Stringer
Advisory Member
Tom Stringer is one of the top site selection and incentives professionals in the country having secured his clients over $2.2 billion in some of the most high profile economic development projects of the last decade. Prior to joining BDO, Tom was a Principal and National Practice Leader for a global consulting firm and served in various leadership roles in investment banking and public accounting firms specializing in providing global site selection and business incentives services.