Paul Rivera
Chief Executive Officer and Director
Paul Rivera joined Electra Meccanica as Chief Executive Officer in August 2019. Before joining Electra Meccanica, Rivera most recently served as President of Ricardo, USA, a division of Ricardo, PLC (LON: RCDO), a 100-year-old global engineering, strategic, and environmental consultancy business with a value chain that includes the design, engineering, testing, and product launch, of vehicle systems, as well as the niche manufacture of high performance products. Previous to that, as Executive VP of Hybrid & Electric Systems at Ricardo, Rivera led the company's evolution towards an efficient and sustainable low carbon future. Ricardo's engineering and design solutions have had a significant impact on technical developments throughout the auto sector, providing innovative solutions across engines, drivelines and hybrid systems, as well as supporting the development of emerging technologies such as autonomous and connected vehicles. Rivera brings more than two decades of experience in technical consulting, engineering services, general management, global business development, and a deep understanding of engineering in the automotive, transport, and energy industries to Electra Meccanica.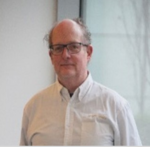 Henry Reisner
Founder & President
Henry Reisner is the owner and operator of Intermeccanica, a company with a 60 year plus legacy of custom built sports cars for a global clientele first in Turin Italy, subsequently Vancouver British Columbia since 1982 and now a wholly owned subsidiary of Electra Meccanica Vehicles Corp. Over the years Intermeccanica conceived, designed and built custom sports cars including the Apollo, Italia, Indra, Porsche Speedster and Porsche Roadster RS for a global clientele. Henry Reisner has substantial experience of the automotive industry with a solid background in the manufacture of fine, high end automobiles. He serves as the chief operating officer overseeing the design and production of Electra Meccanica's electric cars.
Isaac Moss
Chief Administrative Officer
Isaac Moss has 27 years of international multi-jurisdictional business, investment banking and corporate finance experience ranging across diverse industry sectors from media, forests products, hospitality, telecommunications, bio technology, and green energy. Isaac is experienced in scaling and managing businesses from start up through operations phase. He has held senior executive positions including president of a European specialty chemical company, chief financial officer of green energy company, chief operating officer of a software company and senior vice president of a mining company.
Bal Bhullar
Chief Financial Officer
Ms. Bhullar is an accomplished financial executive with over 25 years of diversified business, financial and risk management experience. Bal has prior CFO experience at both public and private companies across various sectors, including technology, natural resources and transportation. Ms. Bhullar most recently served as CEO of BKB Management Ltd., a firm she founded in 2005 to provide CFO and corporate governance services to public and private companies, prior to joining Electra Meccanica as a full-time CFO.
Ms. Bhullar is a Chartered Professional Accountant, Certified General Accountant and holds a diploma in Financial Management from the British Columbia Institute of Technology, as well as a CRM designation from Simon Fraser University.
David Neace
Director of Sales
Neace joins Meccanica with over 20 years of expertise in sales management, with his most recent role as Senior Program Manager at Tesla, where he was key in creating both of the electric vehicle maker's Employee Delivery and Factory Direct programs.
Neace's most recent experience at Tesla included various senior level positions in both the energy and automotive businesses. Neace's contributions to the sales process at Tesla played a major role in increasing sales and revenue for the EV automaker and significantly improving the vehicle purchasing experience.